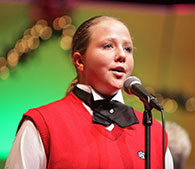 Our purpose at SBCC is to provide children with a superior musical experience that will nurture their love of singing and help them to become the best musicians they can be.  In order to give our members this high-quality experience, we need greater funds than what we collect only from concert ticket sales and tuition.  SBCC depends greatly on the financial support of parents, friends, alumni, and foundations to maintain its position as one of the leading children's choirs in Los Angeles.
Your tax-deductible gift—no matter how large or small—is gratefully received. It will go directly toward the programs and performances that make the South Bay Children's Choir an organization so many cherish.  Help us continue to inspire children and allow them to experience the power of music to uplift the soul!
Please consider the following ways to give: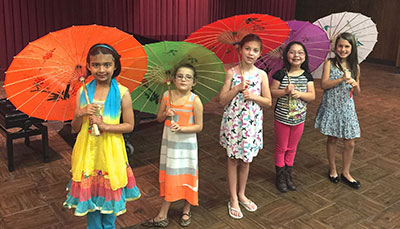 Matching Gifts

If you donate to a non-profit, many employers will show their support for the community by making a matching donation to that organization.  Ask your employer if they have a matching gifts program.  It's a wonderful way to magnify your gift to the choir!
Planned Giving
You can also support the future of the choir by including SBCC in your will.  All it takes is a quick call to your lawyer to add a charitable gift that will help to ensure that young singers in the future will benefit from your love of music. Make the South Bay Children's Choir a part of your legacy!
Institutional and Corporate Giving
Many foundations and corporations place a high priority on funding arts education.  Institutional grants greatly enhance our ability to give an excellent musical experience to our members.  If you have connections to a foundation or corporation that gives grants aligned with our mission, we would very much appreciate if you would let us know.